The Wall area offers future residents excellent economic opportunities, entertainment, and an unparalleled quality of life, all with the surrounding beauty of the Badlands. Wall's location and proximity to Interstate 90 offers easy access to Rapid City, located only 52 miles west, and the many area attractions throughout the Black Hills, including Mount Rushmore and Crazy Horse Memorial.
Healthy, sustainable growth are the focus of community leaders. To meet the needs of both current and future residents, the Wall Chamber of Commerce and Wall Economic Development Corporation aggressively pursue community development opportunities. The Wall Chamber of Commerce strives to create a more attractive place to do business and visit by combining efforts with the tourism and hospitality industries. The Chamber and Wall Economic Development Corporation, with the mission to be a catalyst for dynamic growth, paints a bright future for the community.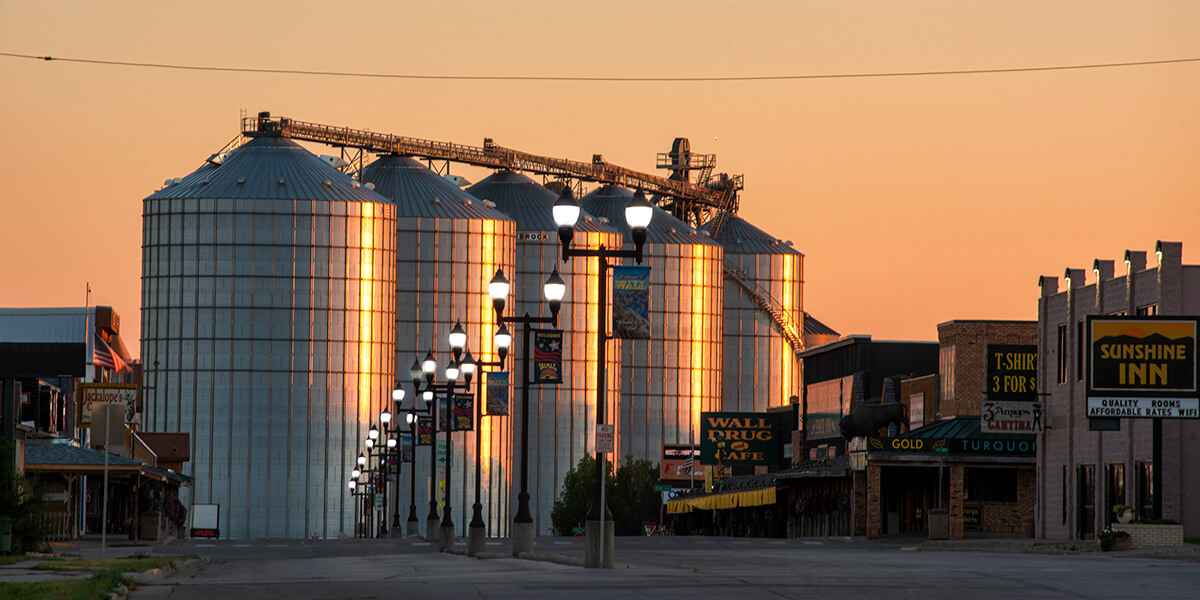 Community leaders are focused on growing the community while not losing the charm of a small, rural community in South Dakota. Workforce development, attracting new business and industry, and addressing housing concerns will routinely be addressed by community leaders.
The Chamber strategically partners with government and community organizations to provide a voice in state and local government. By supporting economic development and public policies, we strive to maintain a friendly environment among local businesses.
Using the tools available through the Chamber, area businesses are able to take advantage of a variety of resources. By using these tools, businesses are able to successfully seize opportunities that will help them prosper in today's unique economic times.